Professional Development Service
Background
SAHK committed to provide quality rehabilitation services for persons with disabilities over the years, and actively engaged in developing innovative and evidence-based rehabilitation strategies. The Association also organises various professional training courses for local and regional rehabilitation personnel to enhance their professional knowledge and clinical skills.
Sensory Integration (SI) therapy has been widely adopted in medically advanced countries for decades. The Association has actively been participating in the development of SI therapy in Hong Kong since 2000. Under such circumstances, SI training rooms have been set up in our pre-school settings, and SI therapy was extensively applied for children with various special needs, such as Autistic Spectrum Disorder (ASD), Attention Deficit and Hyperactivity Disorder (ADHD) and learning difficulties. In addition, the Association was passionate to promote the knowledge and skill of SI in local and regional practitioners. Hence, renowned overseas SI experts were frequently invited to deliver SI training course in Hong Kong and their knowledgeable presentation greatly appreciated by the participants. In order to further strengthen our in-house development of SI, overseas SI expert, Ms Sheila Frick and Ms Patricia Oetter were invited to be the Honorary Advisor of Association and provide professional advice when needed.
After two decades of development, SI therapy becomes one of the core training strategies for children with special needs and our expertise in these areas was well-recognized in the field. On the other hand, the ever increasing evidence-based research firmly proven the effectiveness of SI therapy, which further turning SI therapy becomes a well-known treatment approach in Hong Kong. A keen demand on SI therapy service was then emerged and related demand on training venues and professional training courses was thus increased. Thanks to the generous support of HK$ 2 million from Li Ka Shing Foundation, the Sensory Integration Training and Professional Development Centre was established and commenced service in November 2020. It is the first SI training centre integrated with both children and adults SI training venues and clinical teaching facilities in Hong Kong.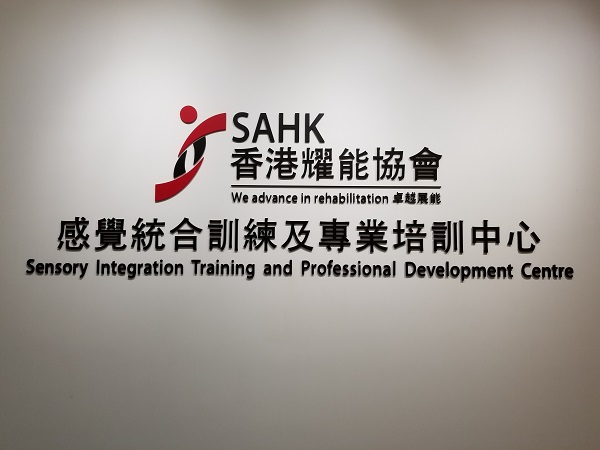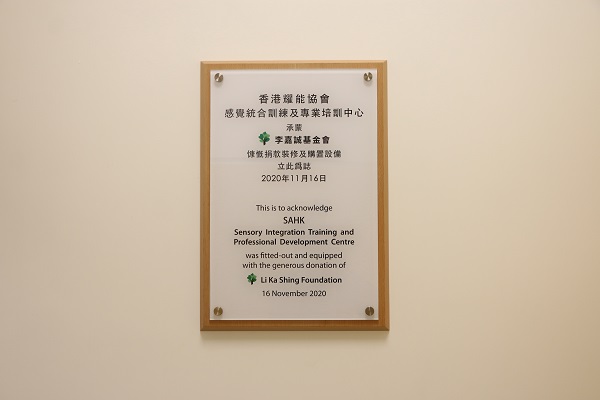 Centre's Facilities
With floor areas of 1,200 square feet, both Children and Adult SI training rooms was well equipped with SI therapy equipment and innovative multi-sensory projection system, designed to provide high quality standard of SI training facilities for people with different ages.
The centre is also equipped with live-streaming classroom for remote teaching and learning. A video system is set up to enable real-time remote clinical observation for overseas experts, which facilitate high-quality professional training and guidance for occupational therapists.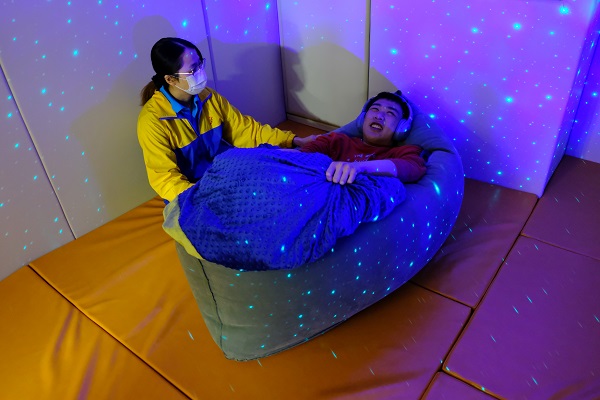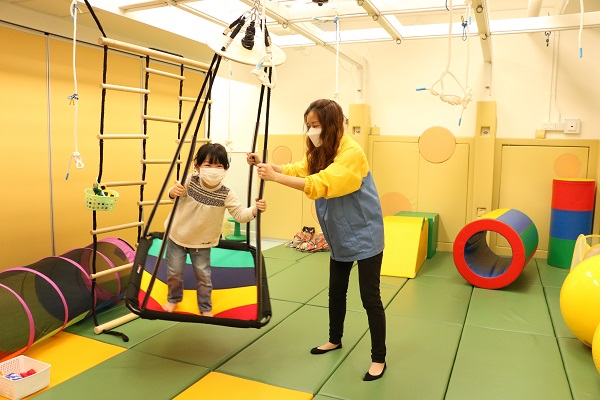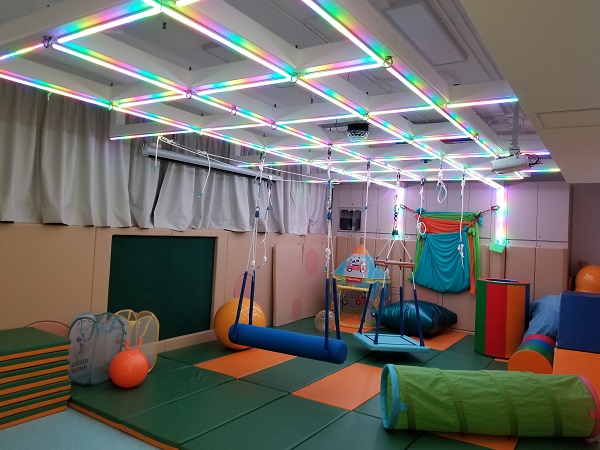 Services
To provide SI training room rental services for registered occupational therapists to conduct SI therapy for children and adults with disabilities.



To provide teaching venue for professional training and clinical practice in SI therapy.
Opening Hours
Monday to Friday, 9am to 5:30pm (Opening hours might be varied)
Address
Unit 602A, 6/F., Cheung Sha Wan Plaza Tower 1, Lai Chi Kok, Kowloon
Tel.
3153 2790
Course / Seminar
從功能性視覺 促進兒童的學習