Index
> Support Us > Anti-Epidemic Materials Donation
Anti-Epidemic Materials Donation
Special thanks to different sectors of society for the generous donation of the anti-epidemic materials
The Association would like to express our sincere gratitude to all different sectors of society for the generous donation of the anti-epidemic materials, such as Masks, Rapid Antigen Tests, Disinfect materials and Infrared Thermometer Forehead etc. Some donors even provided financial assistance to the needy families during the pandemic.
All the materials are being delivered to the service users and front line staff to settle the urgent need. Again, thank you very much for the unfailing supports! Stay healthy!
Acknowledgment List (in alphabetically order) :The list updated as of 8 August 2022. List of acknowledgment will be updated regularly and we apologies for any omissions in this respect.
AIA Foundation
Bob Up Store
Build & Wish Voluntary Team
Cancerinformation.com.hk Charity Foundation Limited
China Merchants Group
Citi Hong Kong
Crossroads Foundation
GOGOX
H.S.Chan Company Limited
Habitat for Humanity Hong Kong
Hong Kong University Graduates Association Education Foundation
Hongkong Land HOME FUND
Katherine Shum & team
Key Connect
Koo Tin Lok Charitable Foundation Limited
Lee Hysan Foundation
Lions Club of Hong Kong Stars
Lions Club of Tai Po
Lions Clubs International District 303 - Hong Kong & Macao, China
Maxell Asia, Limited
Medicine Buddhist College and Tibetan Hospital International Charity Association Limited
Ms Yau
Ng Teng Fong Charitable Foundation
OCBC Wing Hang Bank Limited
OneSEN
PandaMed Limited
Rainbow Foundation
Ripples Charity Foundation Limited
Sino Group
Skechers Hong Kong Ltd
Start For Fun Limited
The Hong Kong Jocky Club Charities Trust
The PCD Charitable Trust
Tsuen Wan District Office
Tsuen Wan Police Community Relations Office
Wheelock Properties (Hong Kong) Limited
Wofoo Social Enterprises
WOVEN CHARITABLE FOUNDATION LIMITED
Wu Fook Charitable Foundation
一群愛心會計師
杜先生
青晋義工團
張容帶先生
傳奇義工隊
新都醫療
楊偉強先生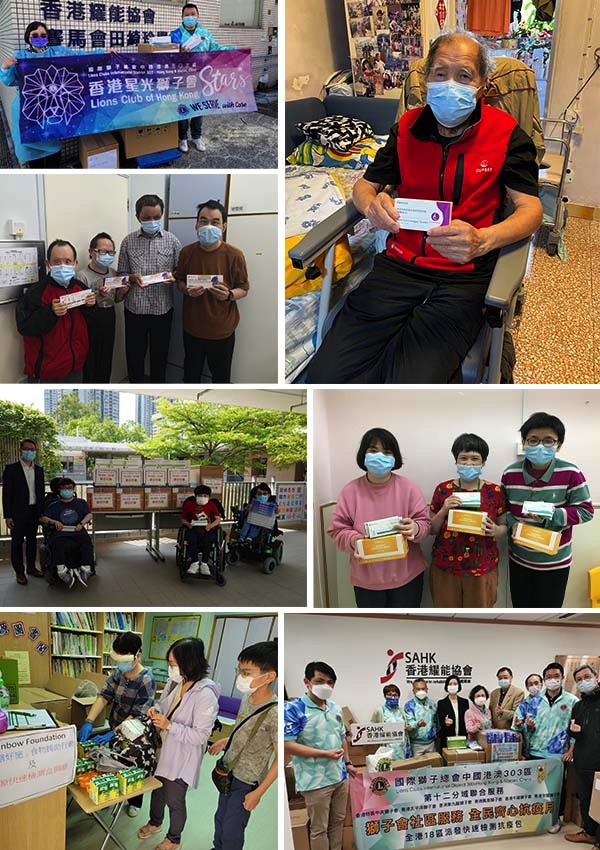 Special thanks to different sectors of society for the generous donation of the anti-epidemic materials
Should you have any anti-epidemic materials wish to donate to us, please feel free to contact Corporate Communication Department, email:corpcomm@sahk1963.org.hk