Recent News
2021-12-18
Playing in the "Christmas Reverse Forest Party" creating wonderful Christmas memories
The Association's East Kowloon Parent Resource Centre and the volunteer team of Accolade Corporate Services Limited held a 'Christmas Reverse Forest Party' on 18 December 2021. Fifteen volunteers led the children to conduct 4 Christmas group games, including Christmas tour, snowballs over the floor, layers of gifts and the old man in the sky. During the party, volunteers and SEN children communicated with each other, creating wonderful Christmas memories together.
The Association appreciates the support of the Accolade Corporate Services Limited volunteer team!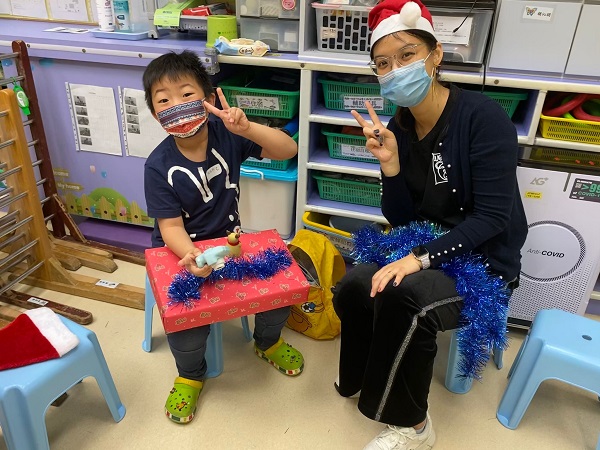 Children were excited when receiving Christmas gifts.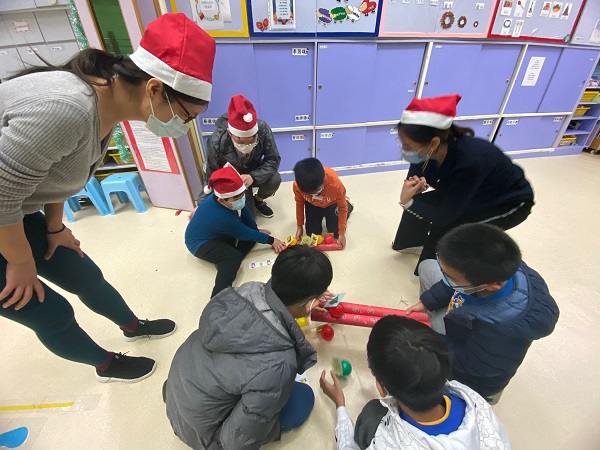 Volunteers designed several games with Christmas theme for children.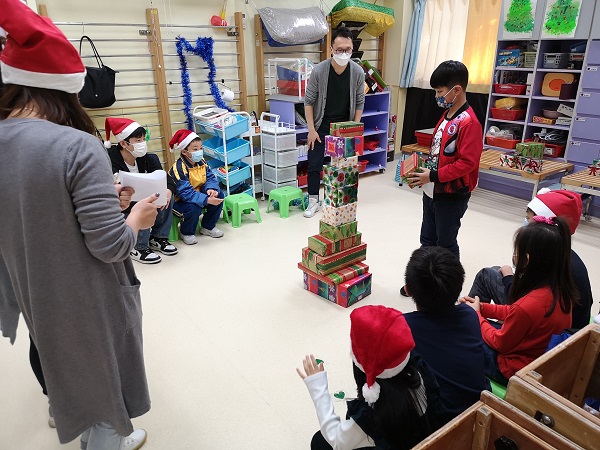 Children were engaged when playing games