Recent News
2020-10-31
Conpak Volunteer Team organised "Kid's Joy" home visiting with the Association
Just after Halloween, 12 volunteers from Conpak CPA Limited visited the Association's Shek Wai Kok Parents' Resource Centre to participate in home visit activity. The volunteers first attended the training workshop to learn about home visiting skills. During home visit, they took the opportunity to introduce community support services in Tsuen Wan and Kwai Tsing districts and deliver safety tips of preventing online fraud to the neighbourhoods. The volunteers also distributed goodie bags and hand-made card for the families to encourage them facing the virus with positive attitude. They spent a special Halloween with the children.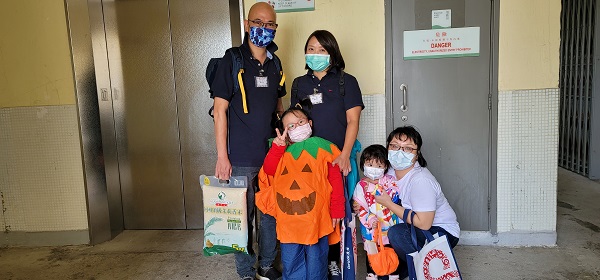 Mr. Man Law (left, back row), Chief Executive Officer of Greater China Division of Conpak CPA Limited, participated in the home visit activity.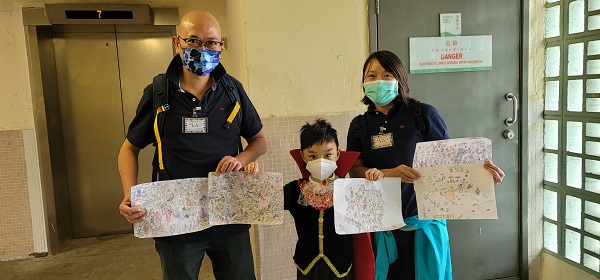 Mr. Man Law (left) was photographed with the children.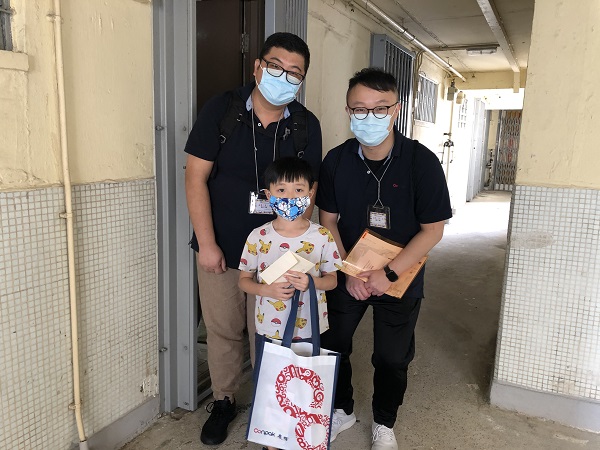 Children received goodie bag from the staff members of Conpak.