Index
> News > Recent News
Recent News
2022-10-22
Students from special schools attended Inclusivity Through Creativity Art Exhibition
6 students from 3 special schools of the Association participated in the "Inclusivity Through Creativity" activity earlier, and together with the students from 15 other special schools, they showed their talents and created the 2023 puzzle calendar. They attended the "Inclusivity Through Creativity" Joint School Art Exhibition and Appreciation Ceremony earlier to share their creative achievements. The teaching staff and parents were present to support and share their joy.
Participant list from the Association's 3 special schools︰
Ko Fook Iu Memorial School (KFI)︰So Hon Tung, Li Ling Ling
B M Kotewall Memorial School (BMK)︰Chan Chun Ki, Lau Tsz Hung
Jockey Club Elaine Field School (JCEFS):Lai Ka Yan, So Ka Hin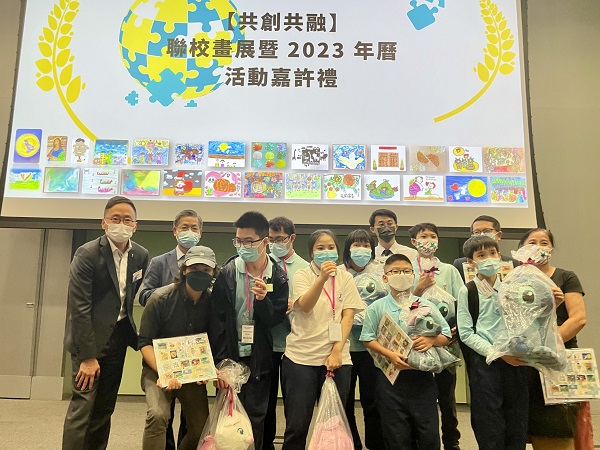 The Association's senior executives and the teaching staff attended the exhibition to show their support to our students.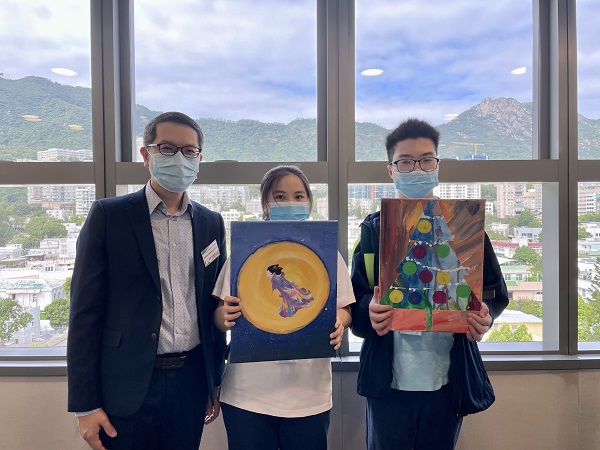 Mr. Suen Yau Man, Principal of JCEFS attended the exhibition and supported his students Lai Ka Yan(middle)and So Ka Hin(right)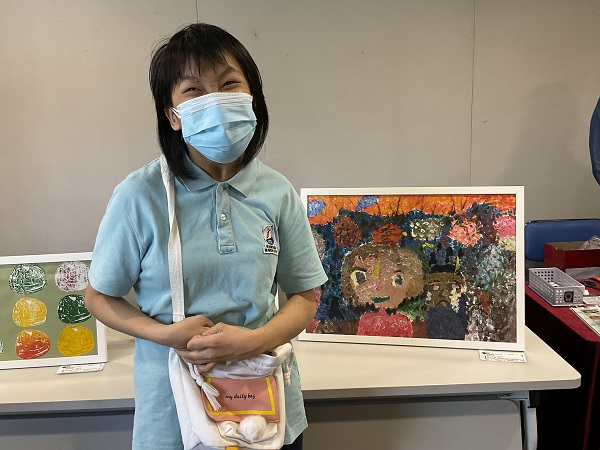 Student Li Ling Ling, from KFI, took a photo with her painting